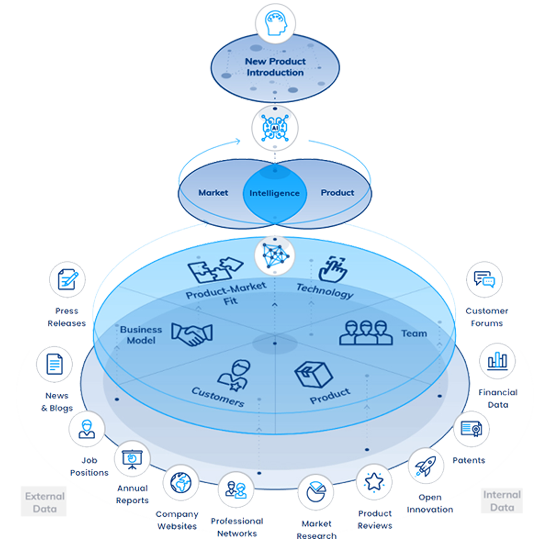 Automated Market Research Humanly impossible using manual research
Our algorithmic approach analyzes massive amounts of information in record time.
Continuous learning
Over time, the machine learning algorithms build up an 'intelligent strategy machine' for your company. The more the algorithms learn the more value you get.
What gives Inventurist AI its power?
Embedded methodology: A highly adaptive framework for strategic decision-making
Collaboration: teams across enterprise functions work together to develop and validate growth strategies
Automated research: automated discovery, categorization and ranking of decision options
Machine Learning: Based on feedback from domain experts and decision-makers, algorithms improve accuracy and performance
Data integration: Integrated with publicly available information sources plus proprietary and internal data sources, as per customers' request
Proprietary knowledge bases: Aggregated high-quality information gathered and curated automatically by the algorithms
Enterprise-grade security and data privacy: highly secure and scalable infrastructure, based on capabilities of Google Cloud platform